You never need an excuse to treat yourself or the ones you love, but if there is any day that has pamper written all over it, it Mother's Day! The mother's, wife's, grandmothers and all those special women in our life are always deserving of some extra special loving and treatment. One day is not enough, but we're here to help you and her make the most of it!
Who doesn't love that feeling after leaving the salon with a fresh haircut, brand new shiny hair color or a simple blowout? Capricio Salon and Spa is here to help every woman that walks through its door feel like the princess she is! Read more to find out all the extra special services we offer to those extra special ladies!
Fresh Cut
Getting a fresh haircut can leave a woman feeling brand new! You could be getting something as simple as a trim, to a drastic length change or fun, like an undercut. Our stylists are constantly attending courses to stay up to date with all trends and keep you, as a client, happy! Maintain confidence and control of your hair with routine trims to keep your tresses in tip top shape! Our stylists recommend cutting the hair every 6-8 weeks depending on your hair. Speak to your stylist about recommended time to keep your hair at its healthiest and looking great! Keeping your hair trimmed is ideal for healthy hair and perfect for anyone trying to grow it out. It sounds counteractive but it's the best way to prevent those pesky split ends and maintain consistent growth!
Supermodel Blowout
Have an event coming up? Wedding season is around the corner. Looking to treat yourself to a salon style hairdo? We have several clients that love coming in a few times a week for shampoo and styling so they don't have to worry about it themselves during the week! Stop in for one of our stylists to give you an array of stylings, for the night or week ahead. We can flat iron, wave, braid or updo your locks, depending on the occasion! Nothing beats getting a salon shampooing, it's a blissful mini scalp massage! We also use salon grade products on your hair to keep it soft, supple and looking great! Our favorites are Davines, Moroccan Oil and Redken and we carry products for all hair types. If your hair is feeling dry, dull or needs some extra loving, ask your stylist about our hair mask services. We also do weddings, so if you or someone has that magical day coming up, we love referrals and reward them! Don't forget about us for prom, fashion shows or date night!
Colors of the Rainbow
Reinvent your look. Touch up your current one or start over new with an unexpected and vibrant fashion color! Our stylists love doing all color and want nothing more than to treat you to shiny, bright locks. We do everything from all over color, balayage and ombre to fashion coloring! Our stylists want to give you the look and color you're going for and give you that special care and treatment that box dye won't. We work hard to keep your hair healthy and looking its absolute best. We also recommend coming in for our FREE color consultations so that our stylists can meet with you, see your hair and get a feel for what you're looking for. Don't want to commit to the color? We offer extension services as well! Come in for a FREE consultation with stylists Loren or Munem to learn more about Tony Odishio, Hair Dreams and Cinderella Hair extensions!
Flawless Face
What kind of pampering wouldn't include getting your makeup done? After your blow dry and style or during your coloring service, our stylists Brenda and Cheyenne are here to get your date night, day or special event ready! Our salon uses gloMinerals products and you have the option of regular or airbrush makeup application. Get a flawless and sexy look, leaving you feeling ready for anything! Come in for a trial run before your big day, an extra day of love? Yes, please!
Beach Ready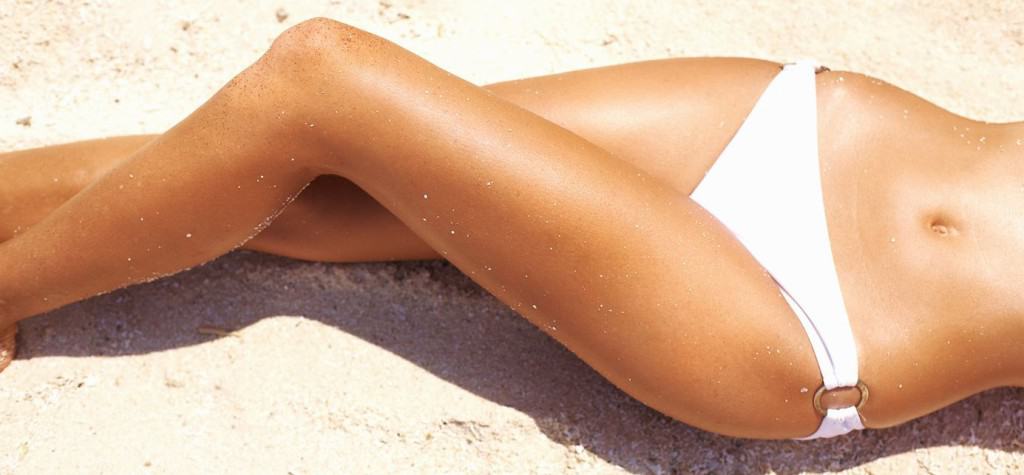 You want to feel and look your best and waxing is just one of those things that makes all the difference. Our stylist, Kenzie does full body waxing and leaves you feeling refreshed and confident after a session. She offers bikini and Brazilian waxing, our most popular services in addition to legs, arms, back and armpits. You want to look gorgeous in that strapless dress and fine in your bikini this summer? Waxing takes much less time than shaving and doesn't give you razor bumps. Ask Kenzie about Tend Skin while you're in. Maintenance is minimal and your hair grows back softer and finer. Let us take care of all your waxing needs and get your skin soft and supple for any occasion!
Sunkissed Skin
What a way to complete a say of pampering than getting perfectly glowy skin! Avoid harmful UV rays from tanning beds and never worry about awkward tan lines with a spray tan! Our hand-held machine is able to get into all those nooks and crannies that the sun and bed just can't. Our spray tan is vegetable based and we offer regular and Venetian tans. You can have a sexy, sunless look in just 15 minutes and keep it up the whole year round! Our tanning lasts around 10 days with proper skin care!
Treat yourself, treat that special lady in your life with a day of pampering at Capricio Salon and Spa! We offer an array of services in addition to the few mentioned above, making it an amazing day. Our stylists are Brazilian and Keratin certified to give that textured hair straight, supple tresses. Capricio Salon and Spa also offers lash extensions to give you length and volume to your natural lashes! Several of our stylists offer threading services to shape your brows, or get rid of unwanted facial hair. When you look good, you feel good! Come to Capricio Salon and Spa for the full treatment!